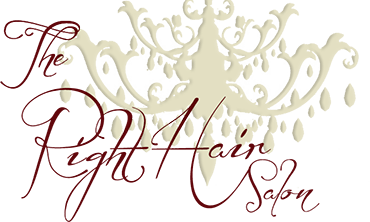 We are the favorite salon of Orange County, including Rancho Santa Margarita, San Juan Capistrano, Mission Viejo, and Lake Forest. Owned by celebrated hairstylist Brandee Pacillio, The Right Hair Salon is famous for setting the standard of quality for fashion-forward hair styles, superb revitalizing treatments, and masterful hair extensions — highly recommended by friends throughout Orange County, Southern California.


"We are so excited to receive top honors for Orange County's Hottest Wedding Hair, Best Hair Color, and Best Hair Salon! It's rare that a salon gets all three at once, so this is a dream come true. I am so proud of all of our stylists!"
As soon as you walk through the doors at The Right Hair Salon, you will feel right at home. The front lounge offers a beverage bar of complimentary beverages for you to enjoy. Your experience at the The Right Hair Salon will be highlighted by award-winning hairstylists, glamorous surroundings and most of all, service that is completely focused on you.
"It is an elegant-yet-comfortable salon. They don't overbook, like a lot of other salons and really respect your time. They really know color and give great cuts. I used to dread when it was time to get my hair done. Now it is like a mini-vacation." ~ Bonni
YouTube
– The Right Hair Salon
Mission Viejo Hair Salon Giving You the Results You Want
Are you hoping to enjoy a fresh new look with a new style or hair extensions? Perhaps you're tired of your existing color and need some inspiration for a more flattering option. A new hairstyle can absolutely transform your appearance in a way few other things can, so it makes sense to opt for a hair salon with staff that's extremely knowledgeable and experienced when you want a style that really adds to your look.